2015 Chamber Awards Nominations
Click here to nominate the businesses, people, and organizations that will be honored at the 2015 Chamber Awards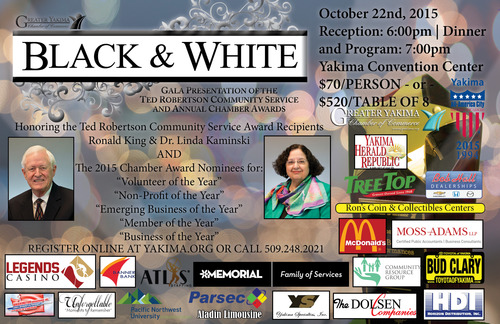 Black & White - Gala Presentation of the 2015 Chamber and Ted Robertson Community Service Awards
October 22nd, 2015
Reception: 6:00pm | Dinner and Program: 7:00pm
Yakima Convention Center
$70/PERSON - or - $520/TABLE OF 8
Purchase TICKETS here! Once tickets are purchased you may pick them up at the Chamber
Honoring the Ted Robertson Community Service Award Recipients
Ronald King & Dr. Linda Kaminski
AND
The 2015 Chamber Award Nominees for:
"Volunteer of the Year"
"Non-Profit of the Year"
"Emerging Business of the Year"
"Member of the Year"
"Business of the Year"
YAKIMA! All-America City 2015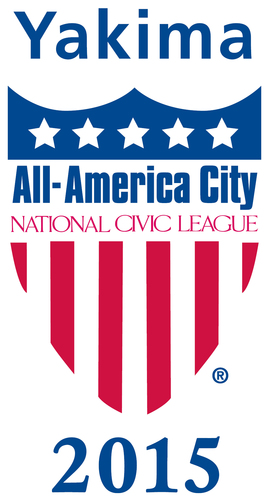 Yakima Captures Second All-America City Award
Try, try again. That motto certainly applies to Yakima's efforts to be named an All-America City. During a ceremony June 14th at the Sheraton hotel in downtown Denver, Colorado, a group of 25 people from Yakima hugged, high-fived, and celebrated when Yakima was announced as one of the communities receiving a 2015 All-America City Award.
"Thrilled and proud," was how Joe Mann described the reaction of the Yakima delegation. "We
worked very hard for this. Congratulations are due the group who came to Denver and got the
win and to everyone back home who had a hand in it," said Mann, a local business owner and
chair of both the Greater Yakima Chamber of Commerce and the 2015 Yakima All-America City
Committee.
Last year Yakima was named a finalist for the coveted civic award but was not among the ten
cities to receive the prestigious designation. Determined to give it another shot, a group of local
leaders led Yakima back to the finalists' competition in Denver again this year and got the result
it was after.
Not giving up after falling just short of a win last year mirrors an effort about two decades ago
that led to Yakima's first All-America City Award. In 1993, Yakima was an All-America City
Award finalist but did not end winning the sought-after designation. The next year, another
campaign was mounted, Yakima became a finalist, and did win its first All-America City Award.
Billed as the oldest and most prestigious community recognition designation in the U.S., the All-
America City Award has been presented by the National Civic League since 1949 to
communities that utilize collaboration and innovation to address pressing local problems. Ten
or more finalists receive the award each year based on an application, a 10-minute presentation
to a jury of nationally-recognized private and public sector leaders, and a 10-minute question
and answer period during which the jury asks presenters about their projects.
Yakima's 2015 application and presentation highlighted the Yakima Gang Free Initiative, the
Perfect Attendance Creates Excellence program, and the 100 Jobs for 100 Kids project.
Most of the Yakima delegation will return home tomorrow (Monday, June 15th) on a Horizon Air
flight that is scheduled to arrive at the Yakima Airport at 5:40 pm. The group will have its 2015
All-America City Award in hand.
"The fact that Yakima has now won the All-America City Award twice is a testament to our
community's ability to take on its toughest issues and work together to solve them," said Mann.
"The All-America City Award is given to communities that don't shy away from adversity, join
forces to tackle difficult challenges, and never say quit. Those qualities definitely describe
Yakima," said Mann. "Winning the All-America City Award again absolutely confirms what a
wonderful community Yakima is."
To learn more about the All-America City Award and to see a complete list of the 2015 winners,
click on the following link - http://www.nationalcivicleague.org/allamericacityaward/.
Yakima Finalist Presentation
Announcement Celebration
KIMA Action News Report from Samina Engel

Upcoming Business After Hours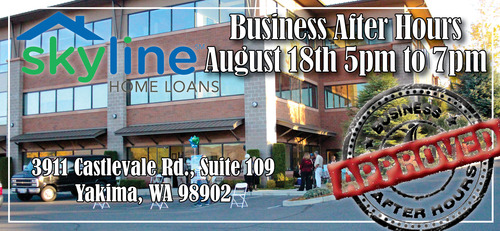 TED ROBERTSON COMMUNITY SERVICE AWARD RECIPIENTS ANNOUNCED
(Yakima, WA) May 7, 2015 - The Ted Robertson Community Service Award was established in 1989 by the Greater Yakima Chamber of Commerce Past Board Chairs to honor individuals each year that have made major contributions to the betterment of the greater Yakima area. Ted Robertson, former publisher of the Yakima-Herald Republic, held a strong belief that good fortune earned in a community should be shared with that community. Ted also believed that we, as a community, ought to find more ways to honor people who distinguish themselves through their community service.
The honorees are selected by the Past Board Chairs of the Chamber, for their inspiring leadership, achievements, and commitment to the improvement of our community as business people and citizens of the Yakima Valley. The prestigious Ted Robertson Community Service Award has become the Yakima Valley's highest recognition for civic accomplishment and involvement.
This year's we will be honoring two recipients, Dr. Linda Kaminski President of Yakima Valley Community College and Ronald R. King of Radio Yakima.
Dr. Linda Kaminski has been the President at the Yakima Valley Community College since 1995. In the last 20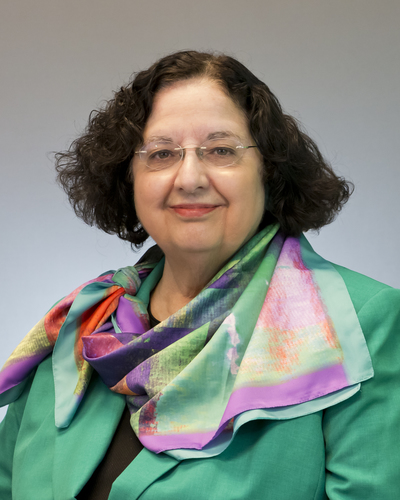 years YVCC has enrolled over one hundred and five thousand students, awarded more than twelve thousand degrees and over four thousand certificates. YVCC has made nearly one hundred million dollars in capital improvements in the same time period.
Dr. Kaminski has been involved with numerous statewide educational com-mittees and boards. Locally, she has volunteered and served with Yakima Ro-tary, For a Better Tomorrow Board; Greater Yakima Chamber of Commerce Educational and Government Affairs Committees; South Central Washington Workforce Development Council Executive Board; KYVE Public Television Board; Yakima Symphony Orchestra Board; Yakima County Development Association Board and Foundation; Yakima Valley Community Foundation "One Voice"; Yakima County Health Council, and many more.

Ronald "Ron" King, has been involved in Yakima Valley radio broadcasting for most of the past 58 years. He has served the business community as a pro-fessional broadcast sales consultant since 1967.
His involvement in community has extended far beyond his broadcast career. Ron is a past Director of the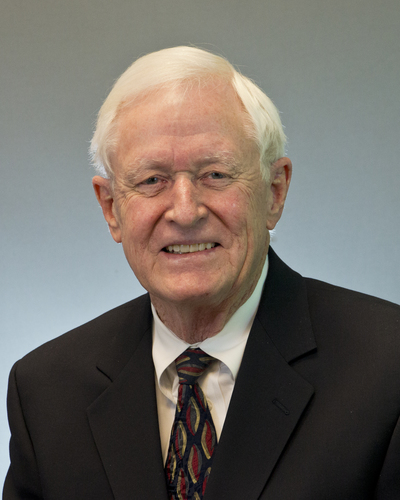 Jaycees, and has served on Boards for: Montessori School; Central Washington MS Society; Yakima County Development Association; Yakima Rotary; Yakima Visitor and Convention Bureau; Yakima Advertising Federation; Yakima Radio Broadcasters; Fort Simcoe Council of the Boy Scouts of America; 13 years on the Yakima Specialties Board and the Greater Yakima Chamber of Commerce.
He has been an organizational, advisory, and/or fundraising volunteer for March of Dimes; United Way; Little League Baseball; Salvation Army; and Yakima Specialties Foundation (Past President). He was the sitting chair of the Greater Yakima Chamber of Commerce in 1985-86 the year "Leadership Yakima" was founded and became a graduate of the very first class. He has also served on almost every Chamber committee as a volunteer or chair over the past 30 years. He returned to the Chamber Board of Directors in 2009 and continues to organize the "Past Board Chairs" of the Chamber who honor him this year with their secret ballot to name him a Ted Robertson Community Service Award recipient.
The Greater Yakima Chamber of Commerce Past Board Chairs are proud to announce the 2015 recipients of the Ted Robertson Community Service Award; Dr. Linda Kaminski of Yakima Valley Community College and Ronald R. King of Radio Yakima.
The Ted Robertson Community Service Award will be presented at the Annual Greater Yakima Chamber of Commerce Awards Black and White Night Gala - Thursday October 22nd, 2015 - Yakima Convention Center Ballroom
Past Ted Robertson Community Service Award Recipients:
June 22, 1989 - Bea Noel
April 5, 1990 - Greta Bryan
April 25, 1991 – Dorothy "Bill" Donelson Robertson
March 5, 1992 - Wesley H. "Bud" Snyder
March 5, 1993 - Melvin Wagner
February 4, 1994 - Bob DiPietro, Sr.
February 24, 1995 - Shirley Doty
February 6, 1996 - Marvin Sundquist
February 8, 1997 - Bob "Straight Arrow" Lynch
April 17, 1998 - "Ollie" Nelson
February 10, 1999 – Eugene "Gene" Shields
February 25, 2000 - Curtis King
March 2001 - Ester Huey
May 22, 2002 - Senator Alex Deccio
April 3, 2003 - Paul Campbell, Gary George, Mel Moore, Gene Rostvold
May 20, 2004 - Rick Linneweh
April 14, 2005 - Gary Webster
October 25, 2006 - Sid Morrison
March 27, 2008 - Bob Hall
September 24, 2009- Dale Carpenter
October 8, 2010- Gary Lukehart
September 16, 2011 – Bob Brown
September 14, 2012 – John Gasperetti
November 7th, 2013 – Greg and Jan Luring
October 9th, 2014 – Ken Marble, Bill Dolsen, and Al DeAtley
Share this Page
Featured Members