Yakima, All-America City Finalist 2015
Yakima, Washington was named finalist for 2015 All-America City Award!
Yakima, WA - This prestigious award honors communities developing innovative solutions to pressing problems.
Yakima has been recognized as a finalist for the 2015 All-America City Award. Given by the National Civic League to 10 communities each year, the award celebrates and recognizes neighborhoods, villages, towns, cities, counties, tribes and metro regions that have engaged residents in innovative, inclusive and effective efforts to tackle critical challenges.
The focus of this year's All-America City Award is on community efforts to engage and support vulnerable young men and boys, aligning with efforts such as The White House's My Brother's Keeper Initiative.
"At a time when the challenges facing our communities can seem overwhelming, places like Yakima are a critical reminder of the good work being done all across the country," said Gloria Rubio-Cortes, President of the National Civic League. "It's an example of what's possible when local government, business, nonprofits and residents come together to solve problems. That's why I am proud to announce that Yakima has been selected as a finalist for the 2015 All-America City Award."
A team representing Yakima will join residents; nonprofit, business, and government lead-ers; and young people from the 15 other finalist communities in Denver from June 12-14. The event gives finalist communities the chance to connect and share insights with other innovative communities and a chance to learn from national leaders in the field of civic en-gagement and innovation. Each community will then present the story of their work to a jury of nationally recognized civic leaders. The event is every bit as much about learning and networking as it is about competing for the coveted All-America City title.
In explaining the purpose of the award, Rubio-Cortes offered: "NCL isn't looking for the most prestigious, prosperous or 'perfect' communities – that's not what it takes to win the All-America City Award. The award celebrates communities of any size, geography, afflu-ence, or influence where residents and leaders roll-up their sleeves, and find creative solu-tions to challenging problems"
2015 All-America City Finalist communities are Marana, Arizona; Carson, California; Sa-linas, California; Stockton, California; North Lauderdale, Florida; Orlando, Florida; Talla-hassee, Florida; Quincy, Illinois; Somerville, Massachusetts; Tupelo, Mississippi; Geneva, New York; Asheboro, North Carolina; Marshall, Texas; Petersburg, Virginia; Spokane, Washington; and Yakima, Washington.
This year's supporters are W.K. Kellogg Foundation and others.
About The All-America City Award
Since 1949, the National Civic League (NCL) has recognized and celebrated the best in American civic innovation with the prestigious All-America City Award (AAC). The Award, bestowed yearly on 10 communities (more than 650 in all), recognizes trail-blazing efforts to bring residents, local government, business and nonprofit groups together to tackle the most pressing local issues.
Contact Information:
Please visit our website for more information about the National Civic League and the All-America City Award. www.nationalcivicleague.org
http://www.yakima.org/img/pdf/890.pdf
April Membership Luncheon
REGISTER TO ATTEND HERE or call 509.248.2021
General Membership Luncheon - Brought to you by; Grand Canyon University
Mike Schwenk, Current Board Chair of AWB
"Critical Issues Facing Washington's Businesses"
PLUS; Joe Brown - Yakima Police Dept. Crime Stats Analyst
April 14th - 11:30 - 1pm
Yakima Convention Center
10 N. 8th St - Yakima
$20 Members registered by 4/10/15
$30 Nonmembers and at the door
Fees must be paid online or at the door (cash/check/cards)
Cancelations after April 10th and "no shows" will be invoiced.
Mike Schwenk has more than 35 years of technical and management experience in government, non-profit, small business, and corporate settings. He has managed award winning technology commercialization and economic development activities.
Mike has a long history of public voluntary, appointed and elected involvement. From a school board, to governor appointed agency boards, to non-profit boards, he has developed a set of communication and interpersonal skills that have almost always elevated him to the chair position. Special recognition for this service came in 2008 when he was named Tri-Citian of the Year by his community.
Today Mike serves on a number of state boards and as an executive advisor and coach to leaders who are looking to "do different". He is fond of saying that one of his greatest attributes is the ability to be an empathetic listener. When coupled with observation, it is Mike's intent to bring a fresh set of eyes and ears to those leaders and organizations who desire some "possibility thinking", candid feedback, and encouragement to achieve greater impact.
Mike and his wife, Sharon, have been married for 38 years. They have a son and daughter, both married, and each couple has blessed them with a grandson. Though family is always first, golf, guitar, community and good times with friends follow closely.
Luncheon - WCIT
Upcoming Business After Hours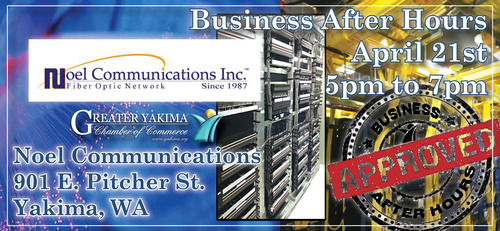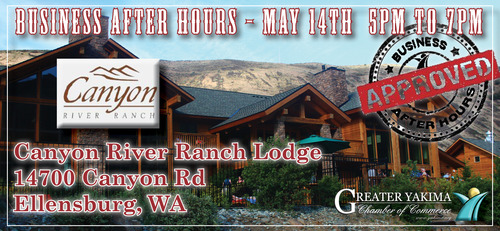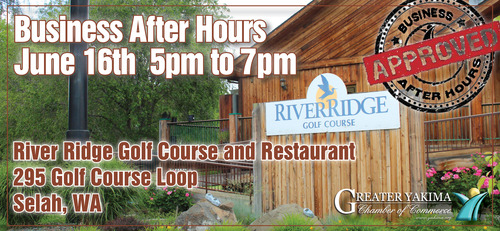 Share this Page
Featured Members