The Chamber Voice March-April 2019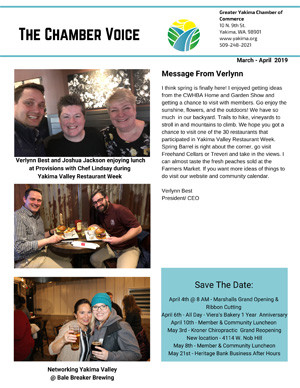 The Chamber Voice January-February 2019
After research and feedback, we are replacing the Action Report with an online newsletter. Members will be notified by email when the newsletter is posted on the website.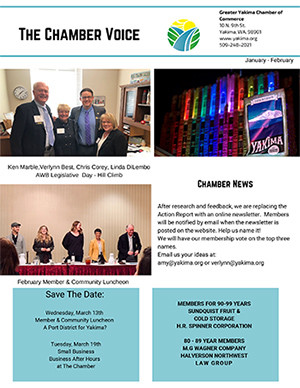 We Want You! Campaign University Starts 2/28
Have you ever thought of running for office - City, County, State, or Nationally?
The Greater Yakima Chamber of Commerce "Campaign University" is looking to help Business Friendly, Savvy, Candidates.
This is a 7 part series that begins February 28th, 2019
Classes will be held 1st Tuesday & 3rd Thursday of every month from 3 - 5 PM
There is a $25 fee for the entire program.
Share this Page
Featured Members