We Want You! Campaign University Starts 2/28
Have you ever thought of running for office - City, County, State, or Nationally?
The Greater Yakima Chamber of Commerce "Campaign University" is looking to help Business Friendly, Savvy, Candidates.
This is a 7 part series that begins February 28th, 2019
Classes will be held 1st Tuesday & 3rd Thursday of every month from 3 - 5 PM
There is a $25 fee for the entire program.
2018-2019 Leadership Yakima Class
Meet our 2018-2019 Leadership Yakima Class: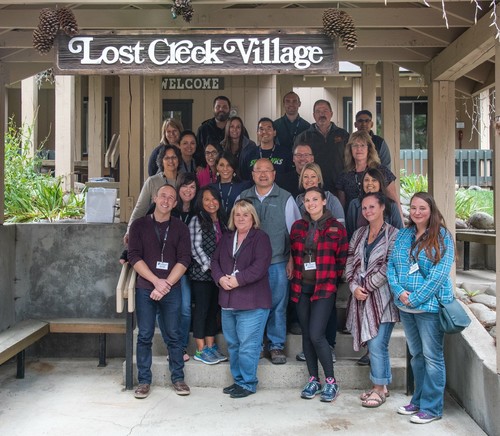 Kate Gottlieb - Virginia Mason Memorial
Stacy Short - Clifton Larson Allen LLP
Cameron Cammack - Pace International
David Carson Bor Architecture
Elizabeth Doenges - Yakima Valley Libraries
Linda Dilembo - Valley Mall/Center Cal Properties
Heather Campbell - Yakima Valley Libraries
Kyle Curtis - Ramsey Companies
Karen Clifton - City Of Union Gap
Brad Coughenour - City Of Yakima
Tressa Shockley - Perry Tech
Soneya Lund - Saol Salon
Deborah Lacombe - Hla Engineering And Land Surveying Inc.
Tammy Smeback - Virginia Mason Memorial
Mario Estrada - Banner Bank
Uriel Mendoza - Yakima Police Department
Crystal Testerman - Yakima Valley Converence Of Governments (YVCOG)
Cecilia Arroyo - Bor Architecture
Steve Lewis - Pexco Aerospace, Inc
Brooke Goodrich - Tree Top Inc
Phillip Chou - John I Haas, Inc
Trena Cloyd - Greater Yakima Chamber Of Commerce
Quinn Dalan - YWCA
Isabel Garcia - Yakima Valley Partners Habitat For Humanity
Leadership Yakima Class of 2018

The Yakima Chamber Foundation is proud to announce the 32nd graduating
class of Leadership Yakima on June 21st, 2018. The 22 graduates of the 2017-18
class join the preceding 756 graduates since the program began in 1986.

Leadership Yakima Class of 2018
Arlene Fisher Maurer - City of Union Gap
Stephanie Arnold - Pexco Aerospace, Inc.
Becky Willms - Tri-Ply Construction, LLC
Andrew Holt - Downtown Association of Yakima
Guillermo Mattox - Wheatland Bank
Megan Kleck - Field Group
Elissa Southward - Virginia Mason Memorial
Morgan Birkby - Perry Technical Institute
Mary Lynne Brewington - Children's Village
Jared Fair -Yakima Valley Libraries
Anita Quintana - Pacific Northwest University
Josette Gonzales - Northwest Harvest
Melissa Vickers - Yakima Valley Libraries
DJ Henn - Rent Ready Property Management
Gregg Tate - John I. Haas
James Todd Daley - WSDOT
Lupita Carillo - Safe Yakima Valley
Tina Powers - Tree Top, Inc
Joshua Jackson - Rod's House
Michael Uhlman - HLA Engineering
Holly Marie Siler - Second Harvest Inland NW
Chad Workman - Brookside Funeral Home & Crematory

Offered by the Yakima Chamber Foundation, Leadership Yakima is a premier program that works to strengthen and educate community leaders by providing participants with in-depth insights into a variety of issues impacting residents of the Yakima Valley. Participants learn about our valley's history, learn many reasons to be proud of our valley, build relationships with their classmates, and learn how our community gets things done. The program was designed to teach
our current and emerging leaders the skills necessary to serve our diverse community and provides an opportunity to discover many different organizations and agencies that need volunteers and board members.

Many of our graduates move into executive leadership, entrepreneurial, non-profit and elected positions throughout the community since graduating from Leadership Yakima.

You may apply for yourself or your employer can sponsor your attendance.
Leadership Yakima is a great way for employers to secure employee investment
in our valley.
Apply now for the Class of 2019 - Click Here
Recent Ribbon Cuttings
Ribbon Cutting for WILDJAY Clothing at 25 N. Front Street in Yakima!
Ribbon Cutting and Open House celebrating the new location for Cashmere Valley Bank!
Cashmere Valley Bank - 127 W. Yakima Ave. Yakima, WA
Chamber Ribbon Cutting/ Leading Force & Design Center
The unveiling to the first Model home in Selah. It is the only home in Eastern WA on the Northwest Green building tour.
700 Goodlander Road, Selah, WA
Chamber Ribbon Cutting - Twisted Sisters Creations Food Truck and Eatery
Eatery opening! 910 Summitview Ave. STE 714 - Yakima WA
Ribbon Cutting - Open House for the new location of the Smart Law Offices, 3600 Kern Road, right next to the White House Restaurant.
Share this Page
Featured Members